Garage Equipment Supplies specialises in garage equipment repair and maintenance. We know how important it is to have the right equipment to use in your business or workshop. We aim to provide the most durable and cost effective garage equipment solutions.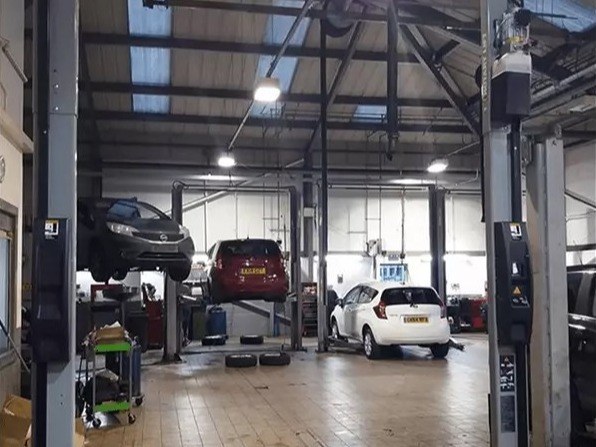 When it comes to garage equipment repair, you need an expert team on your side. We have a team of installers to handle the repair and maintenance of garage equipment. Our garage equipment repair services are always quality guaranteed.
We provide a range of garage equipment, including:
Tyre fitting machines
MOT bays
Wheel alignment machines
Hydraulic scissor lifts
Vehicle emission tests
Used garage equipment
Brake testing equipment
In addition to the products above, we also provide second-hand equipment. This is ideal for garages that need to save money. It's also perfect for smaller businesses that do not have the resources to buy all their equipment brand new. We always try to find the best possible price for our customers.
Garage Equipment Supplies offers service and maintenance contracts. This means you can get garage equipment repair service from a professional team. We work with car service centres, tyre fitment centres, garages and more. We have good relationships with all our suppliers and customers. We can also install MOT bays. This can be a large or a small unit, including ramps. We can help you to design, install and maintain these MOT bays too.
Areas
We Cover
Garage Equipment Supplies offer a premium supply and installation service throughout Bolton and the North of England. We operate in an 80 mile radius around Bolton. Areas that we cover include:
Leeds
Sheffield
Greater Manchester
Bradford
Doncaster

York
Scunthorpe
Warrington
Liverpool
Nottingham
Walsall
Shrewsbury
Huddersfield
Lancaster
Birmingham
Wolverhampton
Preston
Please Note: If you location isn't specified here, please feel free to get in contact with us as we maybe able to cover your local area.
CONTACT US
Garage Equipment Supplies
Unit 18B Raikes Clough Ind. Est.
Raikes Lane, Bolton
BL3 1RP