Are you looking for vehicle emissions testing equipment suppliers in the UK? Our Manchester and Cheshire based supplier offers garage equipment including vehicle emissions testing equipment.
Emissions Testing Equipment

We are here to supply you with all kinds of high-quality Emission Testers. We cater to all classes of vehicles that could require an emissions test as part of the MOT testing system.
We have a fantastic history and track record of providing equipment across the UK and Europe. The vehicle gas analysers we supply can deliver petrol and diesel testing to the highest possible standards.
All the market-leading components related to emissions testing come as standard, so that means functional performance exceeds the basic UK MOT requirements.
As an additional bonus, our emissions tester units offer much greater ease of use than the majority of others you will find on the market. Not only do they have outstanding levels of reliability, but they can also be connected through Bluetooth for extra functionality.
What is a Vehicle emission test?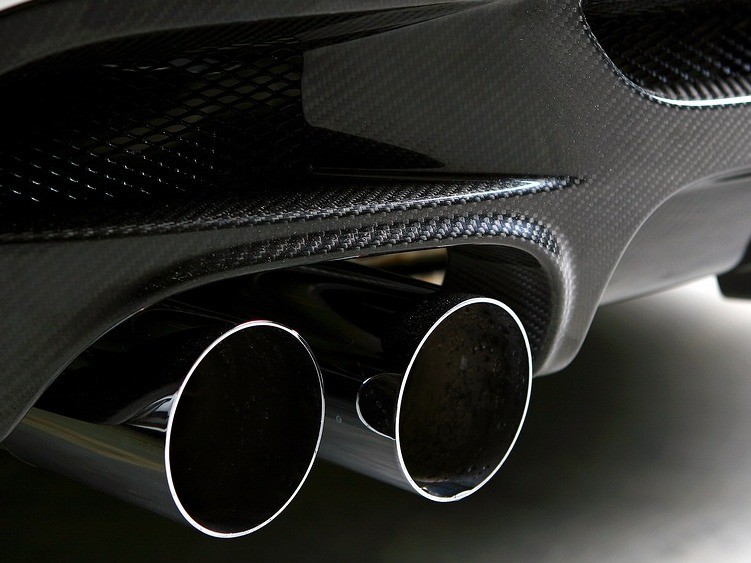 Emission tests are standard issue tests that measure the exhaust emissions for all different types of vehicles and engines.
Once this test has been performed, you will know in detail how much pollution your vehicle is producing. In 1990, what is known as the Federal Clean Air Act was amended in an attempt to significantly reduce air pollution.
As a result of this, the Environmental Protection Agency created a list of emissions standards to try to minimise the number of hazardous air pollutants released by motor vehicles.
The test will indicate the levels of carbon monoxide, carbon dioxide, hydrocarbons, nitrogen oxide, and emissions from evaporation. Essentially, the emissions tests are there to ensure that your vehicle is in line with all of the EPA standards. Therefore you will be limiting your vehicle's negative impact on the environment.
What Is the Purpose of Having an Emission Test?
Testing your vehicle's emissions is not just important for you. It is important for your vehicle and the environment too. Once the emissions test has been completed, you will have a full understanding of how much pollution your vehicle is producing.
These pollutants are a major concern because they can adversely affect not only your health but the quality of air around you too.
By helping to control the pollution being outputted by your vehicle, you can help to improve the overall air quality around us every day. It will also help to improve the air quality found within buildings and other structures. Always remember that it is important to do anything you can to ensure your vehicle is reliable and safe.
The emission test also has a focus on improving the overall air quality. This is because a standard combustion engine is capable of releasing several different types of pollutants into the environment.
Some of these pollutants can be very dangerous and lethal to humans, plants, and animals. The particulates are soot by-products of fuel that can lead to all kinds of respiratory and breathing issues. The carbon dioxide emitted by engines is a greenhouse gas which can massively contribute to global warming.
What Are the Benefits of Emission Testing for Your Vehicle?
Ensuring that your vehicles have been tested offers a whole host of different benefits for you.
The emissions test will determine whether your vehicle is releasing or producing pollutants, as well as let you know how many pollutants are being released into the environment.
This can have a large effect on your health, this is because pollutants can often lead to respiratory issues such as allergies or, in more drastic circumstances, asthma. Emissions testing can also help to reduce the smog in the air caused by pollutants released into the Earth's atmosphere.
Emission tests can also help to benefit buildings and other structures as well. Some pollutants can lead to structures becoming damaged or even the destruction of buildings and structures. After the emissions testing process, your vehicle will be able to run clearer and safer for yourself and everyone around you when on the roads.
Areas
We Cover
For vehicle emissions testing equipment suppliers in the UK, contact our experts today. Garage Equipment Supplies offer a premium supply and installation service throughout Bolton and the North of England. We operate in an 80 mile radius around Bolton. Areas that we cover include:
Leeds
Sheffield
Greater Manchester
Bradford
Doncaster

York
Scunthorpe
Warrington
Liverpool
Nottingham
Walsall
Shrewsbury
Huddersfield
Lancaster
Birmingham
Wolverhampton
Preston
Please Note: If you location isn't specified here, please feel free to get in contact with us as we maybe able to cover your local area.
CONTACT US
Garage Equipment Supplies
Unit 18B Raikes Clough Ind. Est.
Raikes Lane, Bolton
BL3 1RP