Are you looking for brake testing equipment suppliers in the UK? Our Manchester and Cheshire based supplier offers garage equipment including brake testing equipment.
Brake Testing Equipment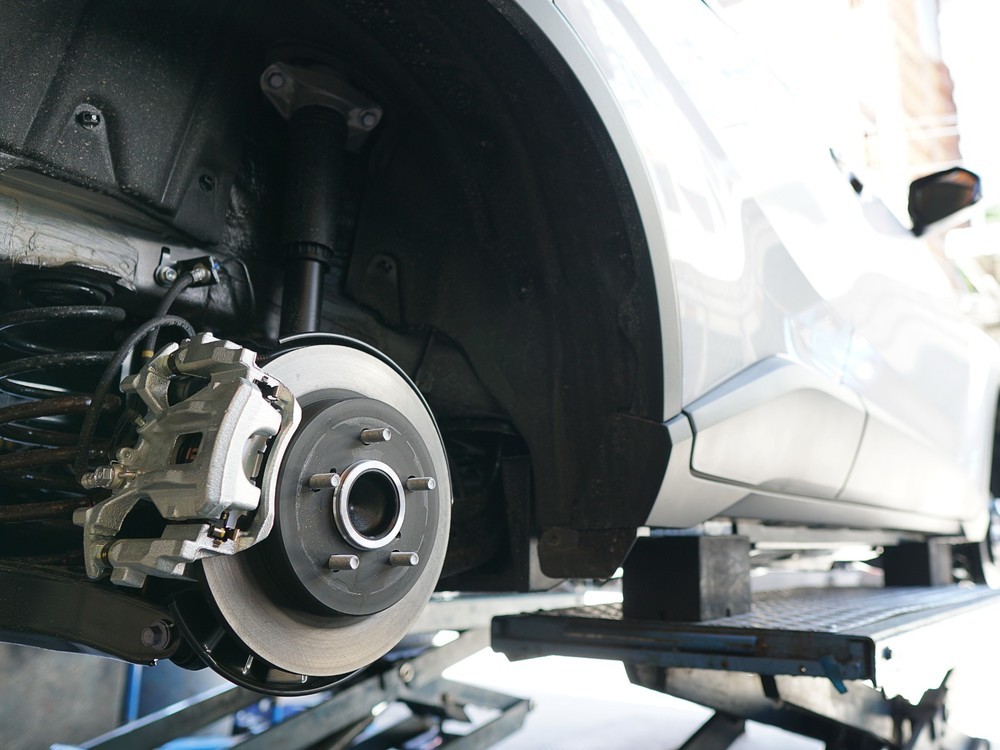 We are a specialist organisation that supplies high-quality braking test equipment around the UK.
We have decades of experience in the brake testing industry, and we supply only the safest and most expertly build to specification pieces of equipment for your workshop.
Since joining the industry many years ago, we have become an authority in the world of brake testing. This means we can offer the country expert-level coverage with our fantastic team of project managers and service engineers.
Our team is capable of supplying a huge variety of different testing equipment. This includes roller brake testers, headlight testers, tacho testers, and many other items. We hope we can help you to provide consistent and fully regulated MOT tests and services.
We also provide brake testing equipment for both heavy and light vehicles. As well as supplying mobile brake testers, in-ground brake testers, and fully fitted equipment.
What is a Brake tester?
A brake tester is a tester for checking the braking systems on automobiles. There are three common types of brake testers which you will see used regularly. These are the roller brake tester, the plate brake tester, and the handheld brake tester.
Finally is the handheld tester, this type of tester uses a different technique to determine the vehicle's braking efficiency. Handheld type tests calculate braking efficiency by using the forces which are captured during the vehicle's deceleration.
Why do you need to check the brake?
Unfortunately, most automotive accidents occur due to a malfunction in the braking mechanism. By ensuring that your vehicle's brakes are working as they should, you are also ensuring the safety of all the other drivers on the road. If you want to help reduce road accidents, one of the biggest ways you can help is by ensuring that your brakes have been tested.
What is a brake tester checking?
Obviously, brake testers exist in order to check the brake force of a vehicle. But they also check the brake efficiency and brake imbalance. Below are some examples of equations made in order to test the brake capabilities of a vehicle.
Effiency %

= Vehicle Total Brake Force / Total Vehicle Weight * 100%
Imbalance %

= (High Brake Force - Low Brake Force) / High Brake Force * 100%




In the majority of countries, the brake efficiency is around 50%, and the imbalance will be at around 25%. Though this can differ from country to country.
Areas
We Cover
For brake testing equipment suppliers in the UK, contact our experts today. Garage Equipment Supplies offer a premium supply and installation service throughout Bolton and the North of England. We operate in an 80 mile radius around Bolton. Areas that we cover include:
Leeds
Sheffield
Greater Manchester
Bradford
Doncaster

York
Scunthorpe
Warrington
Liverpool
Nottingham
Walsall
Shrewsbury
Huddersfield
Lancaster
Birmingham
Wolverhampton
Preston
Please Note: If you location isn't specified here, please feel free to get in contact with us as we maybe able to cover your local area.
CONTACT US
Garage Equipment Supplies
Unit 18B Raikes Clough Ind. Est.
Raikes Lane, Bolton
BL3 1RP